The fourth industrial revolution, or Industrie 4.0, represents the digitization and interconnection of production. Smart Factories, Augmented Reality, Big Analytics, and the Internet of Things are expected to become integral components of future production environments.
This transformation comes with several challenges, not only for established companies and corporations but also for startups aiming to enable the production of the future in this domain. The complex interplay of software and hardware, integration into critical production processes, lengthy development cycles, and the high complexity of target customers are just a few of the factors that founders should be prepared for. Despite these challenges, this field holds tremendous potential. Startups in the Industry 4.0 sector are increasingly attracting the attention of investors. Furthermore, the solutions offered often have a significant impact on production processes and, in turn, the cost structure of companies.
Supporting founders in the field of Industry 4.0 is one of the core objectives of the Pioneer Garden. We assist throughout the entire startup process, offering awareness events, consultation, and a specially designed course (5 ECTS) to equip students with the necessary know-how to succeed in the world of Industry 4.0 startups.
What sets entrepreneurship apart in the specific realm of Industry 4.0?
The automotive and machinery industries are in the midst of a transformation driven by Industry 4.0. A shift toward full production automation is imperative, and this transformation can only occur through innovations. Startups are fertile ground for such innovations and can play a significant role in accelerating the transformation. However, Industry 4.0 has some unique characteristics that impact startups in this domain. Understanding these unique features is essential for developing suitable training programs for Industry 4.0 entrepreneurs and providing targeted support for teams in this field. The study identifies and outlines the specific attributes and constraints of entrepreneurial processes in the realm of Industry 4.0.
Prof. Dr. Jürgen Münch and Dario Wahl have authored a publication on this topic.
Start-up Summer School Industry 4.0
Collaborative robots, augmented reality, big data analytics, and the Internet of Things are becoming indispensable in production and logistics environments. This brings along various challenges, not only for established companies but also for startups aiming to shape the future of production.
Once a year, the Summer School on the topic of Industry 4.0 takes place at the Center for Entrepreneurship at Reutlingen University.
Overview of the learning content:
Entrepreneurship basics | Lean startup | Soft skills
Technologies and applications of Industry 4.0 in production and logistics
MVP and prototype development | Business models | Scaling and investment opportunities | Sales aspects
ECTS: 5 credits
Total workload: 150 hours (60 hours in-person and 90 hours self-study) SWS 80 in-person SWS
Teaching and learning methods:
Information delivery by experts in the fundamentals and methods; application of the content to practical innovation ideas; teamwork; team coaching with feedback; team reflection; self-study.
Special features of the Start-up Summer School:
Feedback from potential customers or users should be integrated into the work phases.
For questions about the Summer School, Mr. Dario Wahl will be happy to provide answers.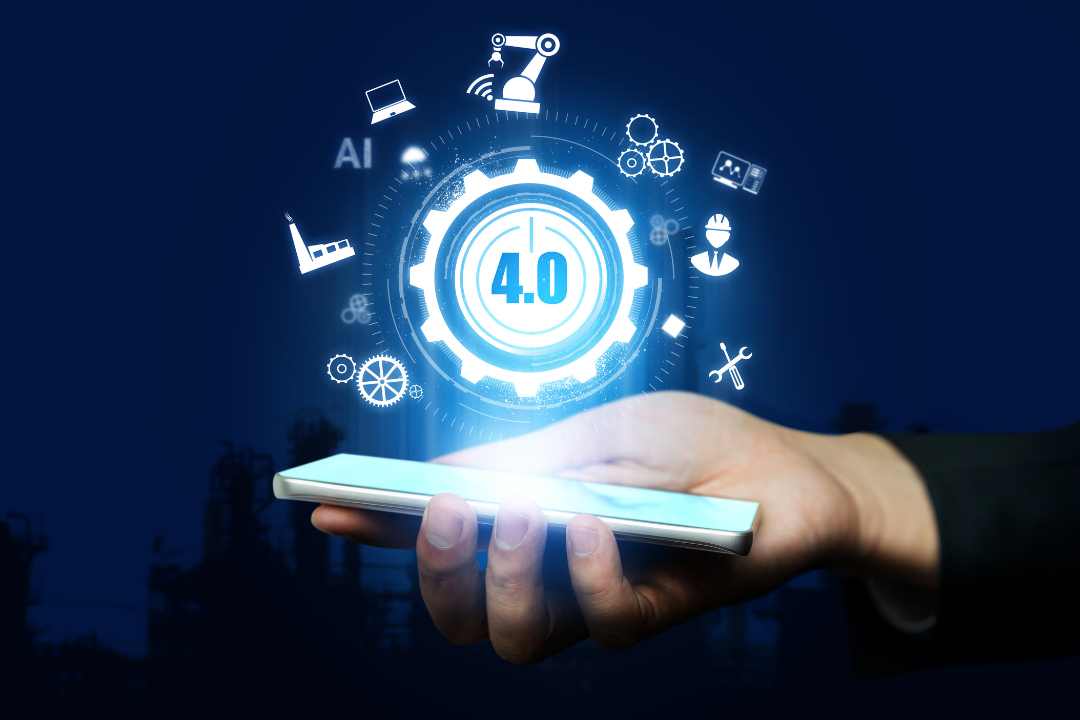 Insights Summer School Industry 4.0
Contact Reutlingen University